Specialist insurance for the removals & storage industry
Basil Fry & Company 'The Removers Broker'
At Basil Fry & Company, we guarantee a personal, responsive service every step of the way.
If your vehicles, customers' goods or other assets are lost, stolen or damaged, you should be confident that your insurance broker can react quickly to protect the reputation of your business.
We provide:
Over 50 years experience in the removals and storage industry Basil Fry & Company are experts in providing bespoke insurance policies, designed to protect businesses like yours.
Quality, reliable cover from insurers who support our market-leading customer service, partnering with a limited selection of quality, 'A' rated insurers.
A dedicated Account Executive and Account Handler as your main points of contact for any policy changes and insurance advice you require.
Going the extra mile
We don't just sell you an insurance policy. Basil Fry & Company provides a broad range of insurance-related business support services including insurance, risk management and claims handling.
Our specialist advisors, claims handlers and adjusters are always available when you need them.
Our partnership with your industry
Basil Fry & Company was founded to service the removals and storage industry. Our industry specialism has led us to become the leading provider in the sector.
We have been a member of the Advisory Panel of the British Association of Removers since 1988. We also actively participate in industry events, such as the BAR Conference and the Movers & Storers Show.
Providing an exceptional
service for 50 years!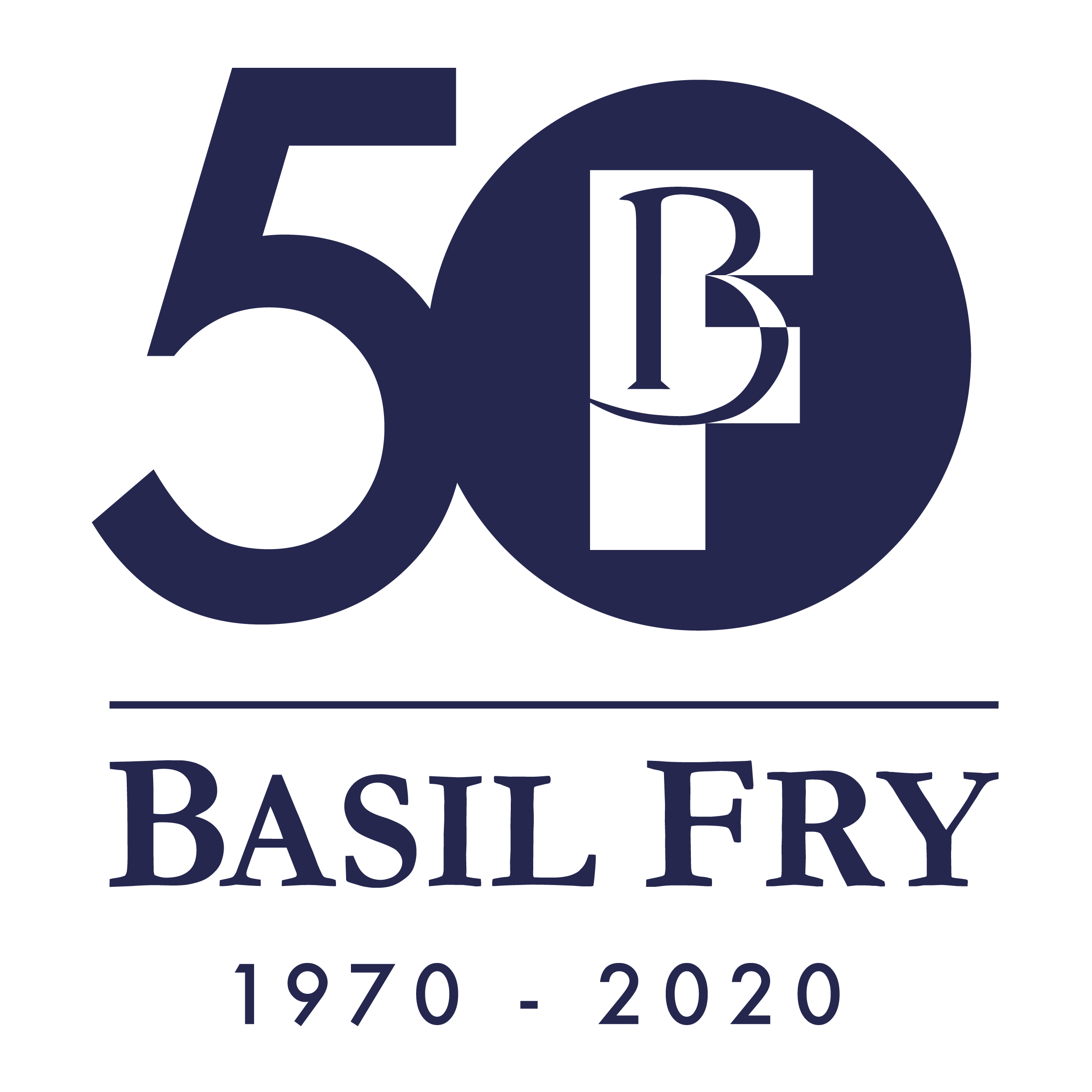 Our specialist insurance products
We provide a broad range of specialist insurance policies.
Motor insurance
We provide market-leading insurance policies which can cater to every fleet size. Our insurers also offer a range of cover options.
Our limited panel of insurers has been chosen for their quality cover and claims service. We know that our insurers understand your industry and the specialist nature of your vehicles.
Customers' goods insurance
We understand that every business is different. Our Customers' Goods Insurance policies are flexible to ensure your insurance solutions can evolve as your business grows.
The insurance policies we provide include cover for goods in transit, containerised/self storage and marine shipments.
Consistent, prompt and fair settlements. All customer claims are handled by our in-house claims adjusting service, RCS. You and your customers will benefit from access to the most experienced customers' goods claims specialists in the country.
Marine
For international removals, our online Insurance Track portal provides a user-friendly solution to arrange ad hoc Marine insurance cover at any time.
Your property, revenue and liabilities
Our Commercial Combined policies provide broad insurance cover, supported by market-leading UK-based insurers. You can include protection for your assets, revenue (Business Interruption) and liabilities (Public/Products and Employers' Liability).
Other insurance policies
We provide a range of insurance policies to suit the needs of your business, including:
Management Liabilities (Directors' & Officers', Employment Practices Liability)
Personal Accident
Travel
Legal Expenses
Cyber
Environmental Liability
Terrorism
Engineering/Engineering Inspection
Professional Indemnity
For more information or advice please give

our broking team a call on


+44 (0) 1372 385 985 or email

broking@basilfry.co.uk
What our customers say
We are very happy to confirm that our company has maintained a close association with Basil Fry for some fifty years. During that time, we have received the very best of impartial advice on all insurance matters, ranging from our Motor fleet and property, to our Customers Goods and Marine policies.

We have always been very impressed with the claim settling service, which has been efficient, yet fair to both parties. Basil Fry settles our claims in the manner we wish our clients to be treated, frequently adding enhancement to the removal experience despite a claim being made. Claim settlement feels "bespoke" and I am sure that our clients appreciate this. Over the years the advice has been invaluable to us. The service we receive from Basil Fry exceeds our expectations, yet charges remain competitive.

Basil Fry are more than our insurance brokers, they have become our trusted business support.
Basil Fry have been a fantastic partner to us over the last ten years providing solutions to our ever changing insurance needs as we have grown our removals and storage business and also developed our self storage brand. Their knowledge of both sectors is in our opinion second to none and the hands on and personal approach of our Account Director and the professionalism of the claims handling cannot be faulted.
We have used Basil Fry for nearly twenty years to source our insurance products. Their ethos as a family orientated business fits in perfectly with our own and the service we receive continues to be of the very highest standard and is very reassuring for our own family business. You cannot put a price on peace of mind knowing that you have in place an insurance product to protect your business and clients that is second to none. Thank you, Basil Fry.
Basil Fry & Company have been our insurance brokers of choice for the past 12 years. The insurance products that they provide are perfectly tailored to our needs and we find that the service they provide in both broking and claims is second to none.
Insurance guide
We offer a wide range of policies designed to protect your business.
To learn more, take a look at Insurance Guide. Here you will find an explanation of the different types of insurance available for your business, as well as tips on how to ensure you declare the correct values and avoid underinsurance.